Contact Us Now
Your full service window and door professionals!
The best quality fibreglass, wood, metal doors and vinyl windows. Book your free, no obligation consultation with us now.
Contact Us Now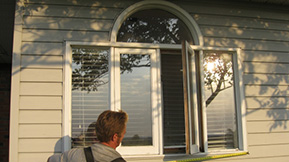 Windows
From our Classic, Heritage and Heritage Maximum windows, browse through our products, including Casement, Awning, Tilt Slider and Slider Lift-out Windows.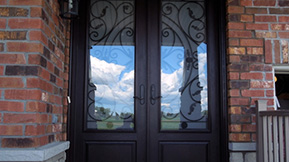 Doors
Browse our Sliding, Swing and Entry Doors including Single, Side Lites, Double, and all of the stylish finishing options.

Proven Excellence
Find out why people trust Heritage Home Design to install stunning windows and doors to make their homes beautiful and more energy efficient.

Moisture and condensation on your windows can seem like a worrying problem, but there is good news and bad news that will help you understand what's going on a little better, as well as some of the ways that you can deal with the issue.
The winter winds start blowing, the weather outside can be frightful, but that doesn't mean you have to wait to replace your windows and doors. The winter months can be hard on your home, and your stamina by times, but getting new windows installed is an easy process that can be completed in just a few hours.
From the beginning, Heritage Home Design has worked hard to make customers happy, and the response from customers over the years has been tremendous. Just look at the reviews on Home Stars for the results: Heritage Home Design has a perfect 10 out of 10 rating from their clients.
"I was very impressed by both Walter and his installers, and would recommend them to anyone planning to replace windows."

George from Ajax
"These guys were amazing. They renewed my faith in the home renovation industry."

Chris D.
"What a great experience using Heritage Home Design. The work was completed on time and on budget. I'm very pleased with the work and how great my home looks."

Jonathon T.
"…I cannot thank them enough for their service and courtesy. I would definitely recommend them to any one and stand behind their quality work."

Mike T.